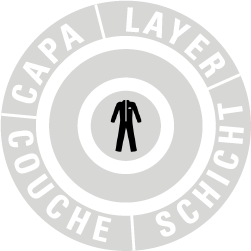 Modular protection
The modular protection allows us to increase or decrease number of layers depending on the level of risk that we face, allowing us to adapt at all times of the day or production process needs the level of protection required.
When designing our products we always try to combine two essential needs for any worker carrying out this activity under extreme working conditions, with important protective requirements:
Provide maximum protection to safeguard health and safety.
Provide ergonomically designed garments which offer comfort and ease of movement.
To achieve this, in most cases, the optional solution passes through a modular protection system Especially, when the thermal hazard is high, the best way to protect yourself is by means of differents layers: